As the sun begins to shine and it seems that warmer weather and nicer conditions have finally decided to settle on the Montreal area, you are likely starting to think about taking advantage of the warm months ahead.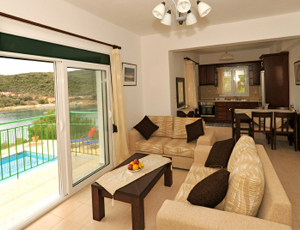 If you are considering replacing an existing patio or thinking that it is time to open up your family room by installing sliding doors in place of a window, be sure to take the time to select the right patio door; deciding on a patio door requires thought and consideration. Contacting a trustworthy Montréal general contractor can help ensure that you make the most out of your new door and the nice weather.
Selecting a patio door
The choice of models and styles of patio doors are unlimited and by taking the time to consider your needs will certainly allow you to narrow down the best option.

Numerous factors should be kept in mind when selecting your patio door: the functionality and the energy-efficient characteristics; the design, the look and the colour.
Montréal weather
Living in the Montréal area, the purchase of an ENERGY STAR® rated patio door would be an important consideration. Montreal's hot and humid summers and long and cold winters require a quality door and your wallet will thank you for it!
Choose sliding patio doors or French doors
French doors and sliding patio doors are the most popular patio doors. Both types offer a practical entrance and let natural light into the home.

The different opening mechanisms of these two styles should be considered as the space required for opening is significantly different; be sure to consider the available space in the room and on the deck prior to making your final decision.

A French door design is a very classy and beautiful solution, yet the doors require significant space to be able to swing open and closed. Remember that when the door is open, there will always be a door taking up room in the room or on the deck…something to think about! On the other hand, sliding doors, regardless if they are open or not, are always flush with the wall. When space, either inside or out, is limited, sliding doors may be a wiser option than French doors.

A new patio door will not let more daylight into the home, but it will increase the beauty as well as the resale value of your home.

If you are considering installing a new patio door to replace a window or an existing patio door, be sure to consult with a professional general contractor who will ensure that your patio door is correctly installed. Dilamco is a Montréal general contractor who is a certified member of the APCHQ and the APCHQ's Reno Maitre program; Dilamco builds according to NovoClimat Requirements. Dilamco offers its general contractor service in Montréal and the surrounding areas.


http://oee.nrcan.gc.ca/residential/business/manufacturers/search/sliding-doors-results.cfm
http://www.oee.nrcan.gc.ca/residential/personal/new-windows-doors.cfm?attr=4